Buying A Newly Built Home? Travis Ball Shares These Vital Tips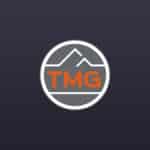 Edmonton Mortgage Broker
Buying A Newly Built Home? Travis Ball Shares These Vital Tips
About this episode of the I Love Edmonton Real Estate Podcast
In this episode, I, Jason Scott talks with Travis Ball, a realtor in Edmonton. Travis shares some great tips for when you're looking to buy a newly constructed home.
What makes buyers want new houses?
There is a belief that a new house no problems.
They are visually appealing.
What role do realtors have in a new home purchase?
There is little negotiation because builders have a set price point. The builder can add extras like hardwood floors and granite countertops. The buyer's realtor can help get these add-ons.
Realtors can bring qualified professionals that the builder might not be able to provide alone, like mortgage brokers and home inspectors.
Pitfalls of buying a new home
Landscaping can cost more than you think. If you don't do your landscaping to regulation, the city can withhold your refund, and in rare cases fine you.
The possession day might not be firm. Don't make any plans until you get your 35-day letter.
Should I get a home inspection for a new home?
You should get 2. A pre-occupancy walkthrough, and a 2nd walkthrough after 6 months.
A pre-occupancy walkthrough can find issues missed by the builders.
New homes are built with green wood that will absorb moisture. During this time the house will settle, revealing new issues you want to deal with right away (like cracked drywall).
What's the best real estate advice you ever received?
Invest in real estate. Buy as much as you can. It's not just for the wealthy.
Advice for choosing a realtor
Interview them
Get anything promised in writing.
Contact Travis Ball
Social:
More About the I Love Edmonton Real Estate Podcast
Host Jason Scott of The Mortgage Group talks to everyone and anyone who knows real estate in Edmonton.
Learn from local experts and get the inside scoop on anything that impacts Edmonton's real estate market. Whether you are thinking of buying, selling or investing in the Edmonton market, Jason and his guests are here to help.
We interview top real estate professionals, decision-makers, influencers, and people who can help you learn more about what's happening in Edmonton.
TERM
BANK
RATES
OUR
RATES
1 Year
Fixed
7.84 %
6.79%
2 Year
Fixed
7.34 %
6.39%
3 Year
Fixed
7.14 %
5.94%
4 Year
Fixed
6.99 %
5.69%
5 Year
Fixed
7.04 %
5.69%
7 Year
Fixed
7.59 %
6.14%
10 Year
Fixed
8.25 %
6.20%
5 Year
Variable
7.20 %
6.25%
*This data is provided for information purposes only and is updated regularly. Posted rates are subject to change without notice.